Leave your
warehouse setup

to us
We work in Brazil, Mexico, and the United States supporting clients of all sizes, with our services including warehouse setup, refits, and relocations.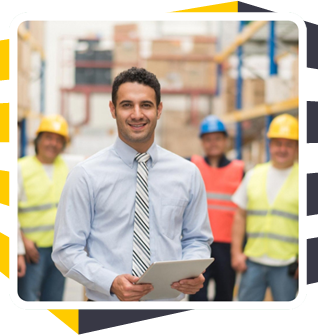 With your warehouse setup taken care of, finding the right people is your next challenge, which are established recruitment networks are ready to help you with.
International standards with a
local touch
We are a family-run business, providing a personal service everywhere we work, while adhering to the highest possible industry standards.
We help our clients to enhance operational capabilities in their warehouses and logistics centers, providing and installing high-quality equipment and features based on industry-leading safety standards.
Optimizing your business

is our priority.
EXPERIENCE
We have more than ten years of experience of assisting clients with warehouse setup and installation.
PERSONALIZED ATTENTION
A dedicated person is assigned to each client to provide them with a single point of contact.
RISK REDUCTION
Our understanding of the warehouse and logistics industry means we are tuned into every possible risk.
PREMIUM SUPPORT
Our teams provide the highest level of support for you, with a commitment to resolve any issue in a timely manner.
Let us know about your warehouse setup and equipment needs.